Tue, Oct 08, 19
The Art of Slowing Down: In Conversation with Mariah Lyons
Stylist turned creative director Angela Fink is a storyteller more than anything. Her cinematic imagery is emotive and haunting—garments and styling are central, but not the sole focus—where many different elements realize her vision in dreamlike series. Her latest is a fall-ready reverie in the new collection featuring her favorite pieces.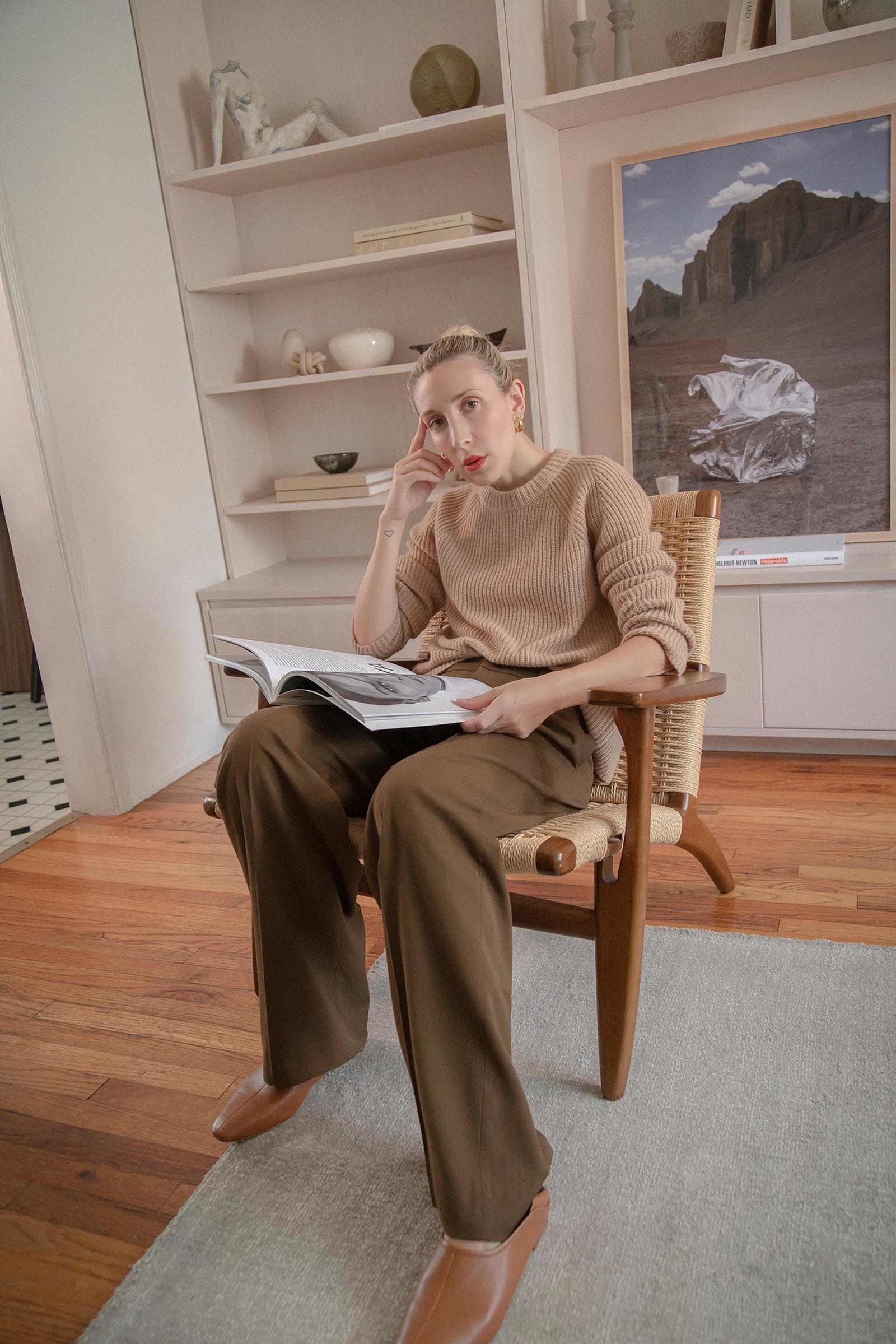 As I'm starting to prepare for fall, my mind is on leather, matching ensembles, and brown trousers. I love that these trousers are the perfect hip-hugging fit and in an ideal, dreamy shade of brown.
The leather on leather in this look feels so right.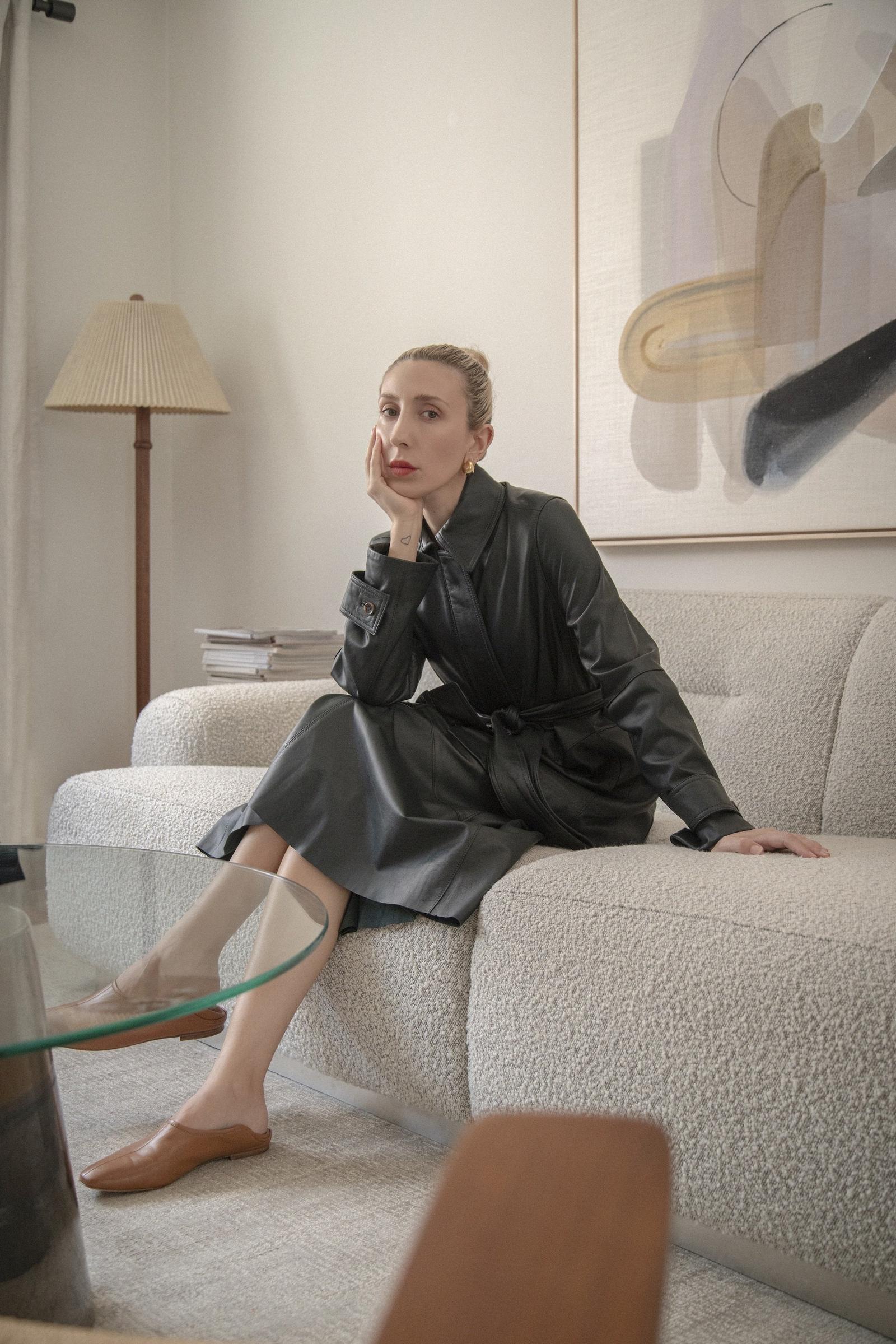 This pale, aloe-colored accordion skirt and flowy top feel as relaxed as throwing on jeans and a tee. I'm often in muted hues and forget how right some colors feel—like you're wearing a smile. Color makes everyone around you feel happy, and that's the story this ensemble tells.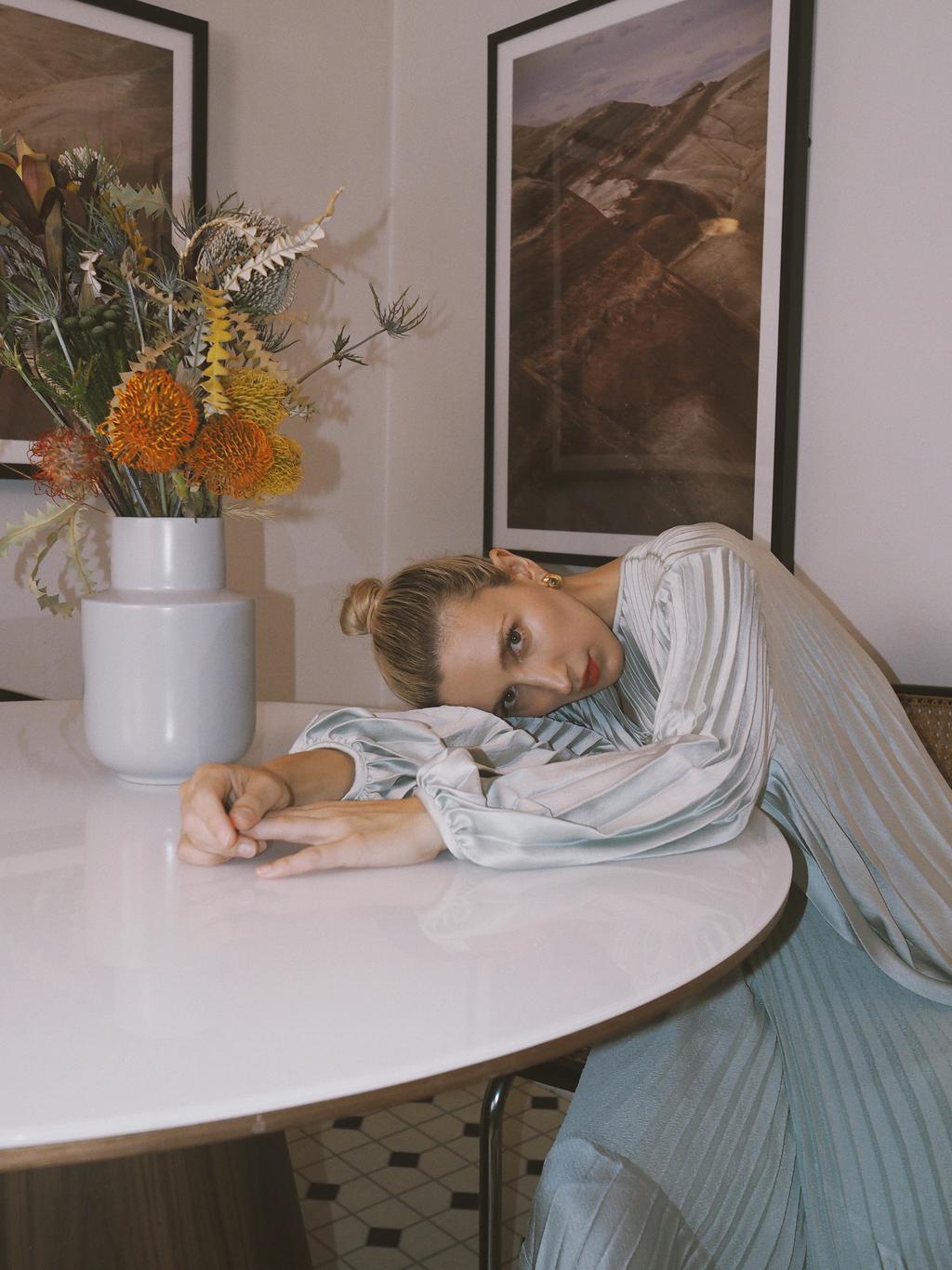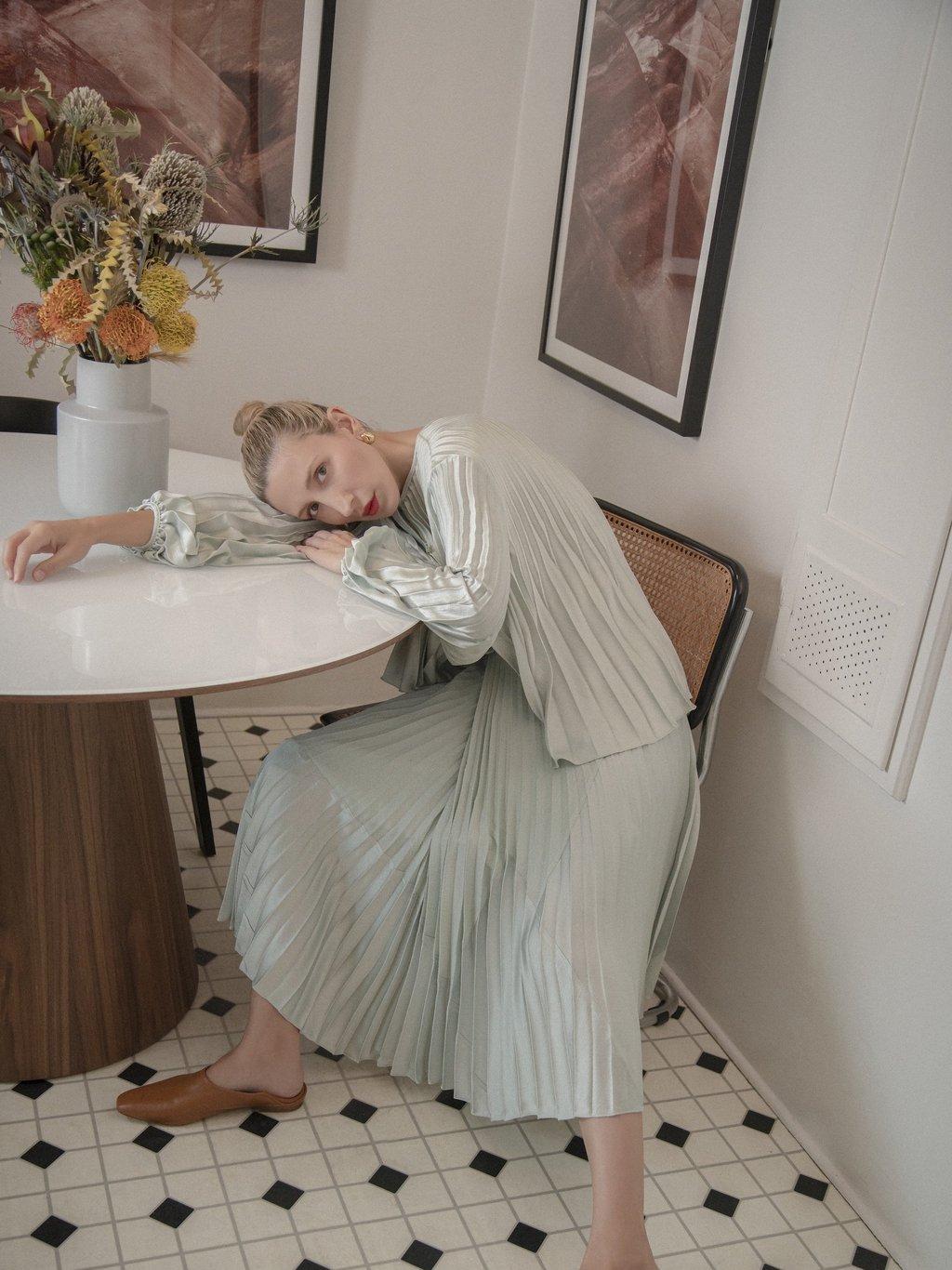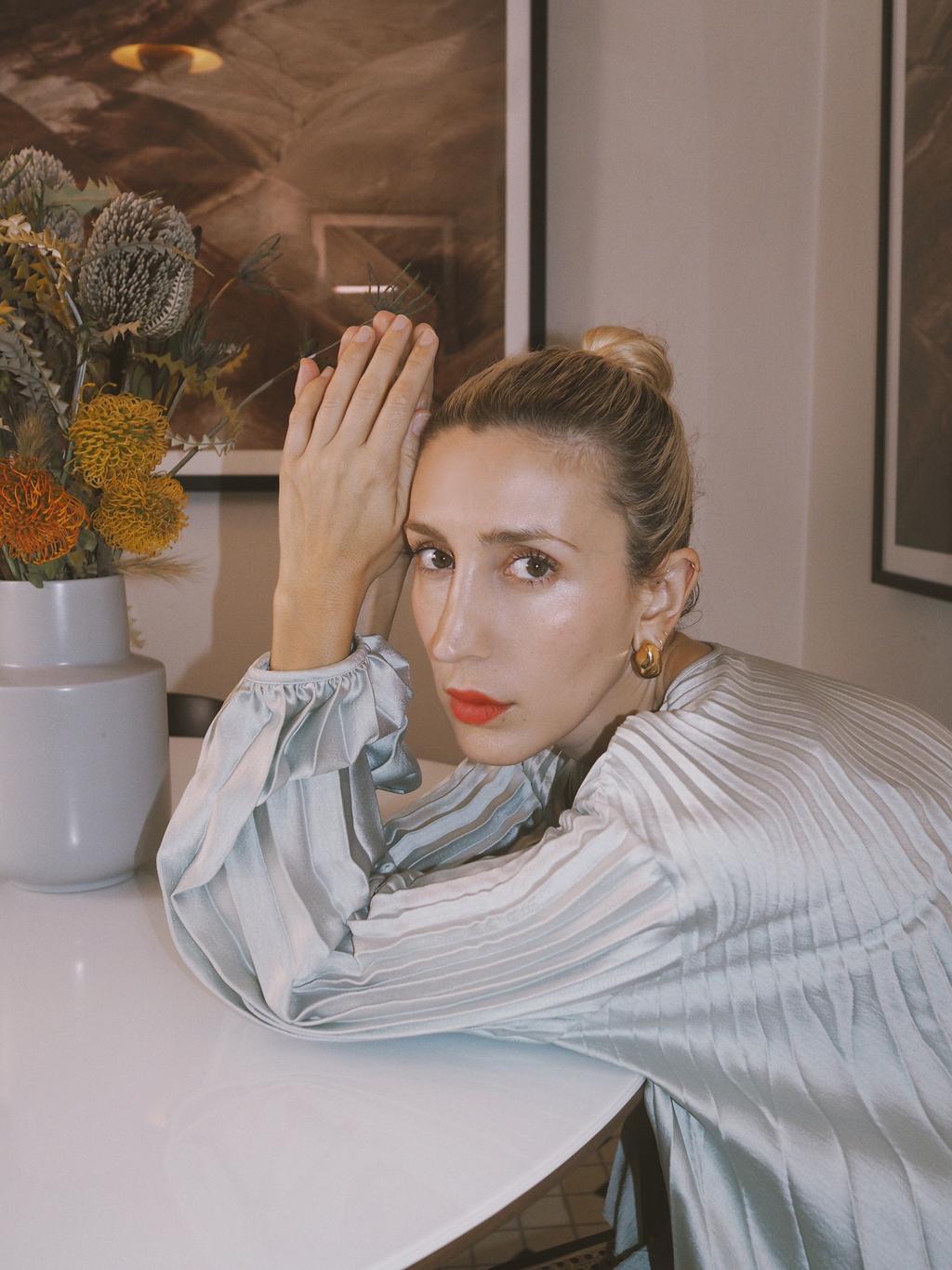 I styled all of these looks with this tan slide. It speaks volumes that they're able to be worn effortlessly with three very different looks. Versatility is one of the main features I look for in a garment, especially when bringing pieces into my wardrobe, and these slides do not disappoint.